With a zeal to educate the villagers, Asma*, our firebrand "brand crusader", is always on the go when it comes to spreading awareness about common adulterants in masala powders. Through her electrifying street plays, she lights up our lives and that of the villagers by enlightening them about the importance of consuming turmeric in its purest form. 

You'd never guess Asma's humble beginnings though, in the world of Kashika. Being an incredibly fast learner and a year of passionate hard work has resulted in her becoming our lead "quality inspector".  She's learnt to figure out when to say "yeh khada masala nahi chalega" or "dekho, iss masala paiket mein toh kachara bhara hain". Her methods are all scientific, by the way. Some of these quality checkpoints she already knew and some she learnt from us. But right now, she is fierce, confident and simply the centre of attraction in this street play that she has herself conceptualized. "Inko nautanki se zyaada samaj aata hain, didi" she says when, initially, the idea of a street play didn't go very well with us. And here we are watching her, orate with a strong and clear tone, her nimble body making swift moves ensuring eye contact with all her viewers.
The Tumeric saga unfolds..

 

One of the characters exclaims, "It is indeed unfortunate that the purity of the ground spices, especially Turmeric, has become a nerve-racking ordeal. India is the highest consumer of Turmeric powder, and the dire situation needs a keen eye now. Well, not to worry anymore! Every problem has a way-out! Here are the three most important ways to detect Turmeric powder adulteration".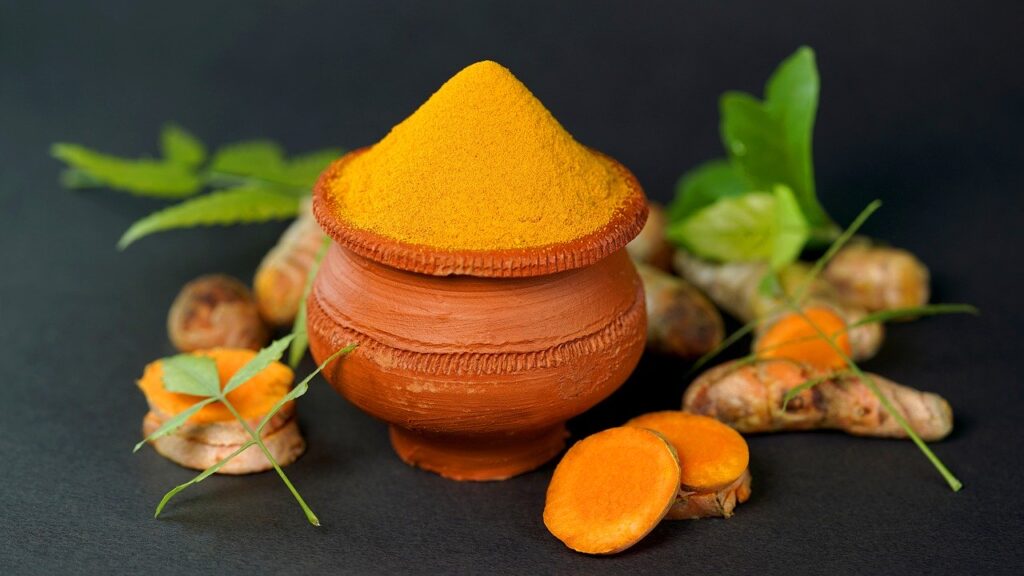 Another one of the characters further elaborates while holding placards naming the most common adulterants in turmeric.
"There are three possible categories of adulterants:
Incidental (due to pesticide remnants, animal droppings, accidental mixing of insect larvae)

Intentional (purposive addition of materials like sand, chalk dust, etc.)

By Leaching (through metals like lead, tin & arsenic)
Popular chemical adulterants used in Turmeric Powder are:
LEAD CHROMATE

: An industrial pigment of Yellow/Orangish Yellow crystalline inorganic compound, which is a potent oxidizing agent. It releases toxic chromium fumes on heating. 
Effect on health: It is highly corrosive & hazardous for lungs & gastrointestinal tract and may even lead to cancer. 
METANIL YELLOW

: This is a commonly used synthetic compound containing benzene & sulphur.
Effect on health: It is cancerous and may cause oxidative stress, liver & gastrointestinal tract damage.
ACID ORANGE 7

: A light reddish-orange chemical compound majorly used for wool & silk dyeing and hair dyes.
Effect on health: Notable changes found in blood composition of fishes, leading physiological disorders & erratic swimming pattern. 
SUDAN RED

: A reddish-orange industrial dye for shoe & floor polishes, fabrics & plastics. 
Effect on health: Being toxic, it is cancerous and may lead to DNA damage."
With the help of the colourful placards and dramatic oration, the villagers soak in all the information. Finally, Asma demonstrates three easy techniques to spot Turmeric powder adulteration:
She begins with the test for Metanil Yellow
Asma takes a test tube and puts some Turmeric powder from one of the popular brands used in the village. "Now add a few drops of concentrated HCL acid & water and shake it vigorously. If the mixture turns pink, then this indicates Metanil Yellow is present in Turmeric powder". The villagers are visibly disappointed that a reputed brand was adulterating their Haldi! She then conducts the same test with Kashika Haldi powder and shows that it is indeed unadulterated.
"How can we test turmeric for Chalk powder adulteration, does anyone know", she asks? The villagers nod their heads in denial, they have no clue. "Let me show you", she says knowing very well that she has everyone's attention now. 
Again, she takes a test tube and adds another paiket wala Haldi powder to it. She then adds a few drops of HCL acid along with some water. "If bubbles arise, then there is a clear indication of chalk powder or yellow soapstone powder presence". And bubbles arise! While Kashika's Haldi powder passes this test too, without any bubbles!
The simplest test, which you can do at home too: Water test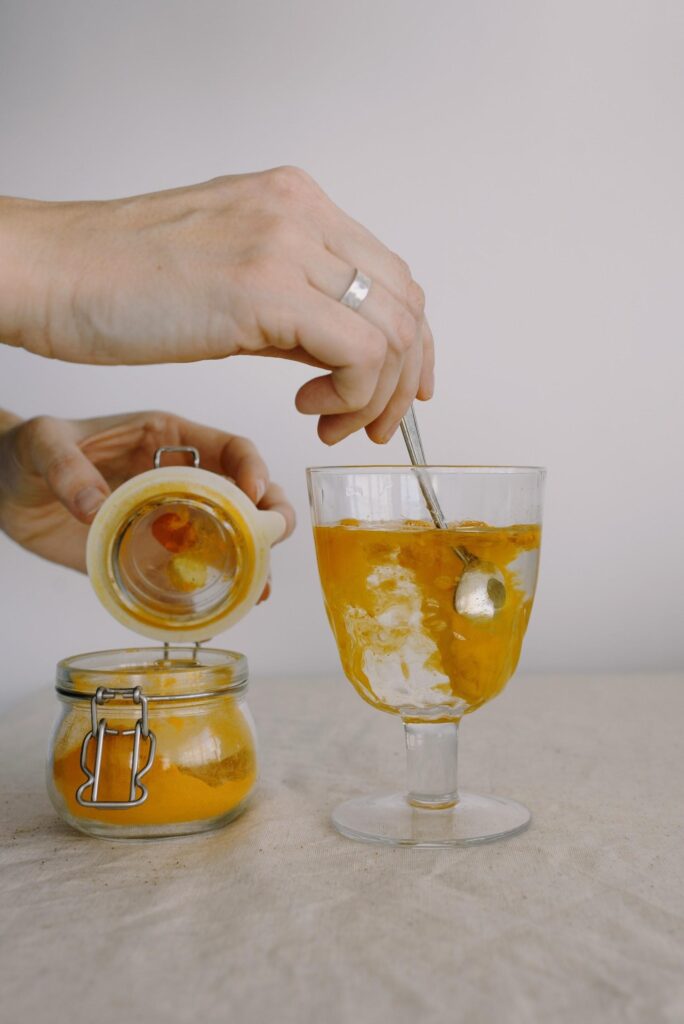 As soon as this is announced, some of the kids want to conduct the test. They want to use Kashika Haldi powder only. "All you need is to put some water in a glass and add a teaspoon of Turmeric powder on the surface. Wait for 20 minutes and do not stir. After that, if the Turmeric powder settles down at the bottom of the glass and water remains clear, then the Turmeric powder is pure. If the water becomes cloudy, then there is a presence of polluted elements", Asma explains. The kids are impatient, so Asma shows them a test tube that she has already prepared. Clearly, Kashika's Haldi powder has settled down leaving clear water at the top. It has passed this test too! 
The villagers are very thrilled with all this new information. They cheer for Asma, the other dramatists and they cheer for Kashika!
One of the characters breaks into a quick song asking everyone if they are aware of the numerous health benefits of unadulterated turmeric powder? 
"Shudh Haldi Ek, Fayde Anek"
She elaborates the following in a way that the villagers feel the reason to clearly consume only pure turmeric. 
Stimulates proper brain functioning
Acts as a pain reliever

Regulates digestion

Boosts immunity

Contains healing properties

Anti-inflammatory & Antioxidant

Helps liver detox   
Bonus Tuermic Tip from Asma:
The positive energy of the villagers has charged up Asma too. She shares some more tips with them. "You may also test the Turmeric root for any adulterated coating. For this, place the Turmeric root on a paper and pour some cold water on it. If the Turmeric root starts leaving colour, then it shows impurity and chances of being polished!"
Everyone applauds the effort and thanks Asma for a fine evening of entertainment, fun and knowledge sharing.